Alyssa Kok's Concert Tour in Canada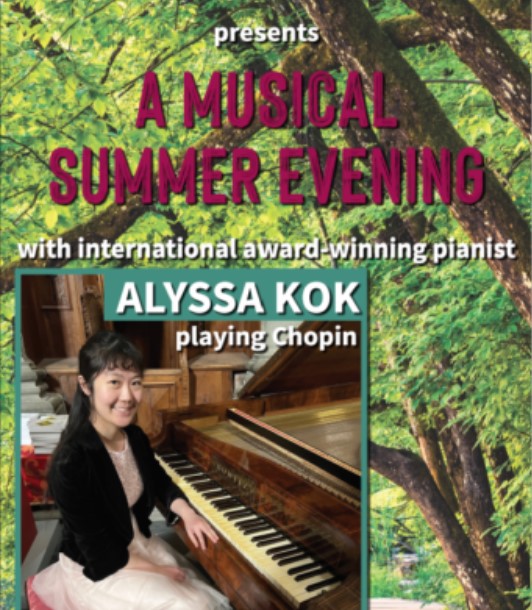 Alyssa Kok will be performing at the piano in a series of concerts in Canada. The tour comprises of public concerts as well as salon recitals in the cities of London Ontario, Ottawa, Winnipeg, Swift Current Saskatchewan, and Calgary.
One of the upcoming concerts during the tour will be on the 13th of July in Winnipeg at Berney Theatre (above). The following concert will be on the 15th of July in Winnipeg at Faith Temple (below).