Alyssa Kok, aged 19, wins the Arturo Benedetti Michelangeli Prize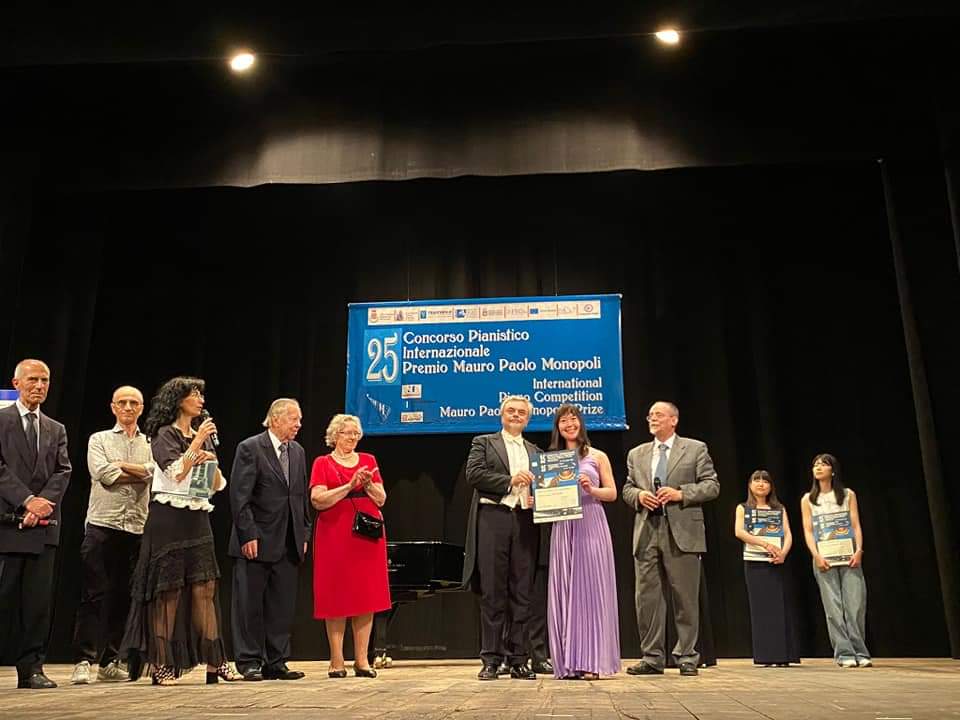 Italy, Barletta | 27 May 2022
Alyssa Kok, a talented 19-year-old pianist, achieved a remarkable milestone by winning one of the two prestigious Arturo Benedetti Michelangeli Prize at the 25th International Piano Competition "Mauro Paolo Monopoli Prize" in Barletta, Italy. The news of her achievement together with the other competition winners quickly spread through publications like Barletta News24 City and La Gazetta del Mezzogiorno, garnering well-deserved recognition for their achievements.
As part of her accomplishment, Alyssa has been granted a concert engagement in Barletta in 2023, where she will proudly perform as one of the featured artists in the esteemed International Piano Festival 2023.
Her triumph in the competition not only signifies her entrance into the world of classical music but also serves as a significant milestone in her musical journey and opens doors to further opportunities for her artistic growth and international recognition.