UPCOMING: Philosophy in Music – Piano Recital by Alyssa Kok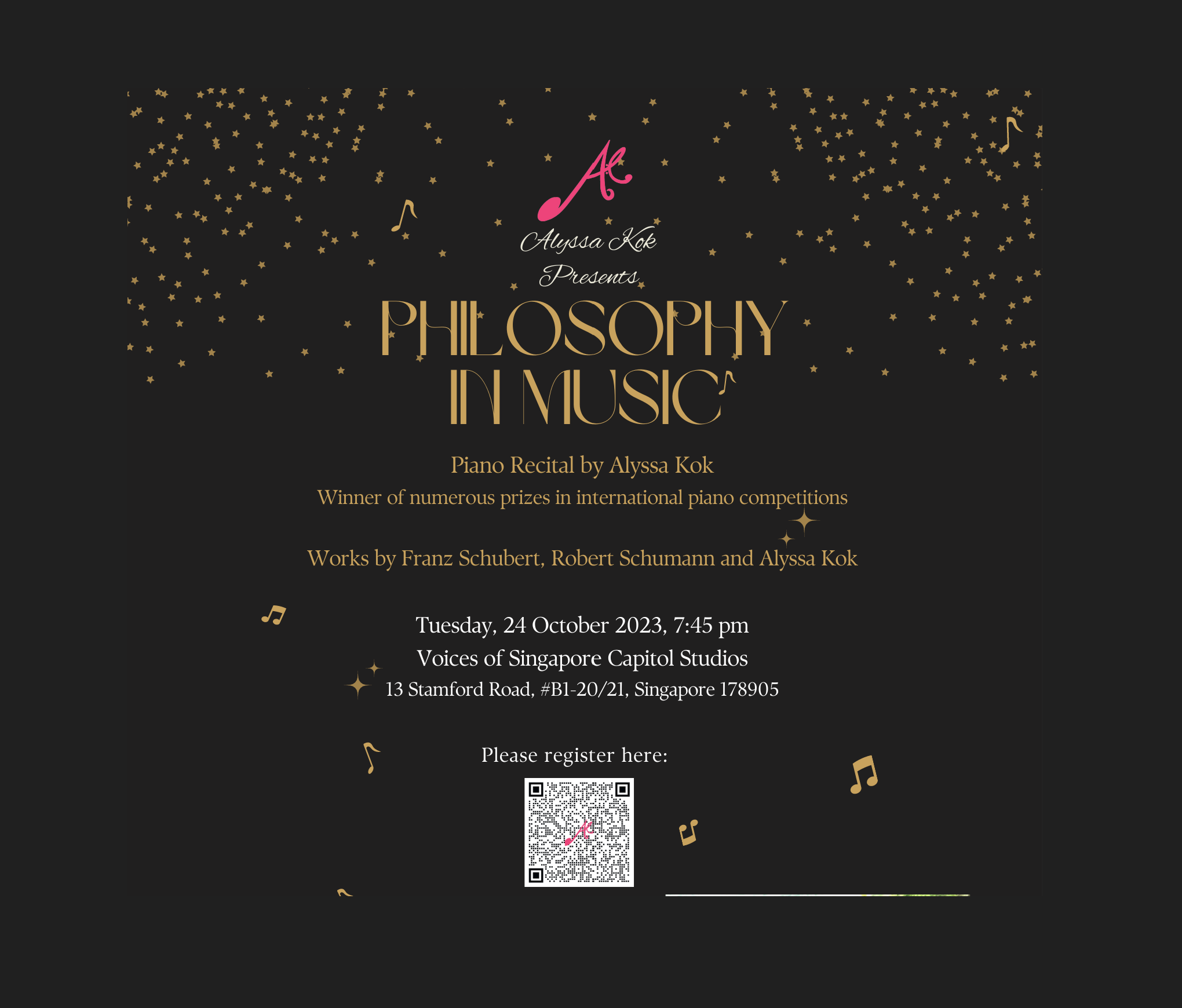 SINGAPORE | 24 October 2023, 19:45 – Alyssa Kok presents a solo piano recital in Singapore in the theme 'Philosophy in Music' with works by Franz Schubert, Robert Schumann and original compositions by Alyssa Kok.
You are warmly invited!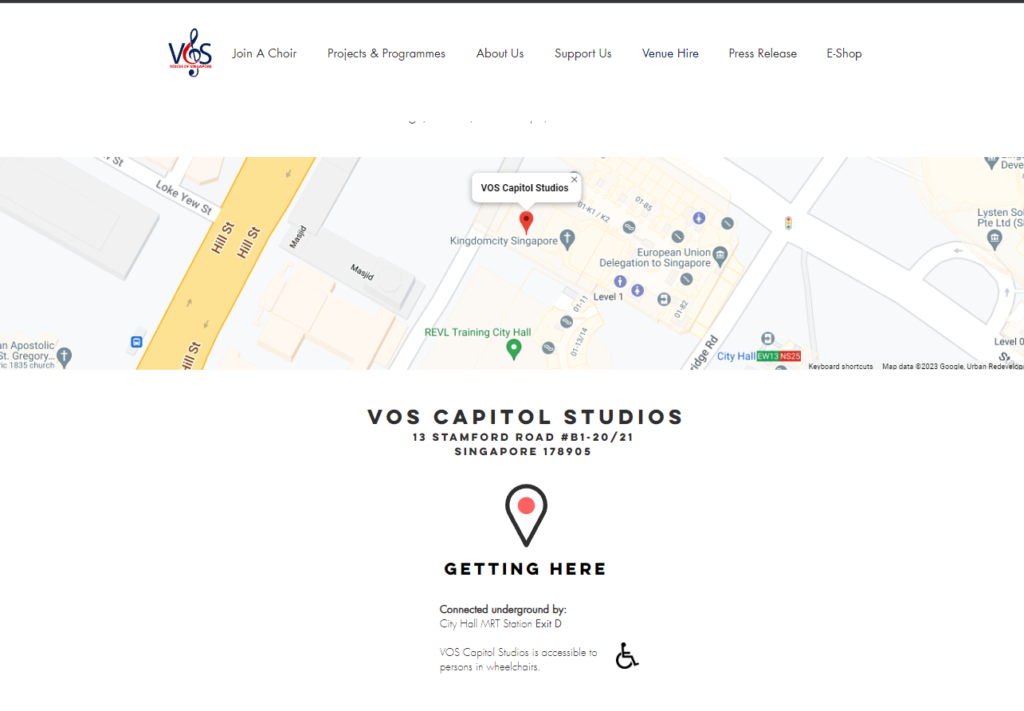 Free admission | Limited seats!
PHILOSOPHY IN MUSIC – SEAT RESERVATIONS
* You will receive a confirmation e-mail once your seats have been successfully reserved.
** Please note that only children over the age of 6 will be admitted to the concert. Thank you for your understanding.