Alyssa Kok graduates with Master of Arts at 20
POLAND, Katowice | 3 July 2023
Alyssa Kok, at the age of 20, successfully completed her Master of Arts degree in piano performance at the Karol Szymanowski Academy of Music in Katowice, Poland, with distinction.
Her warmest and heartfelt gratitude goes to her long-term professor, Prof. Wojciech Świtała, for his time, effort, and teaching, and his mentor-like guidance since 2016. Her gratitude also goes to the Rector Władysław Szymański; Ex-Rector Julian Gembalski; the Instrumental Department Dean, Marek Nosal; the Head of the Piano Department, Magdalena Lisak; Prof. Joanna Domańska; and the Head of the Chamber Music Department, Arkadiusz Kubica, amongst others, with which the list will be long, for their contribution to her educational and musical journey while she was at the Academy.
Her deepest gratitude also goes to Rector Władysław Szymański for inviting Alyssa to study at the Academy and for his support in furthering her studies at the Academy, and for graciously attending her diploma recital, which came as a delightful surprise.
Alyssa also met many other special people along the journey of these two years, both within and outside of Katowice, and she is immensely thankful to have known them. They have contributed significantly to her success as well. It is her greatest joy to find so many kind and authentic people in the world.
In conclusion to this wonderful chapter, she assures that she will continue to strive for excellence, and make a positive impact in the world. As C.S. Lewis beautifully put it, "Further up and further in."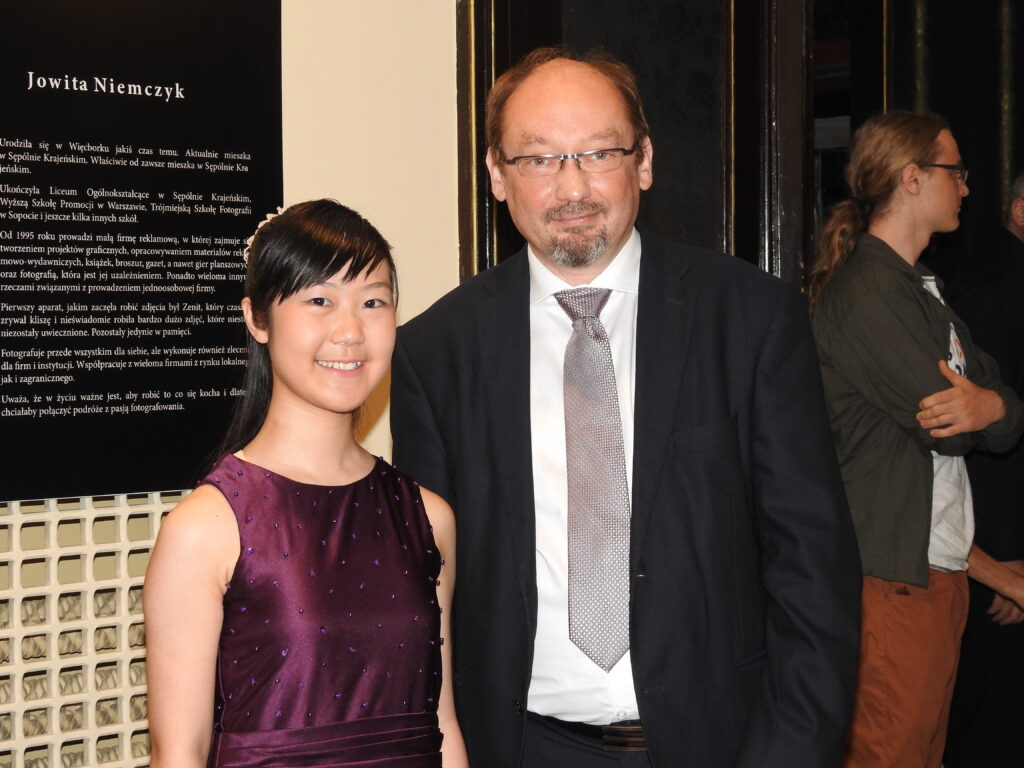 Alyssa Kok's first meeting with Prof. Wojciech Świtała in Bydgoszcz, 2016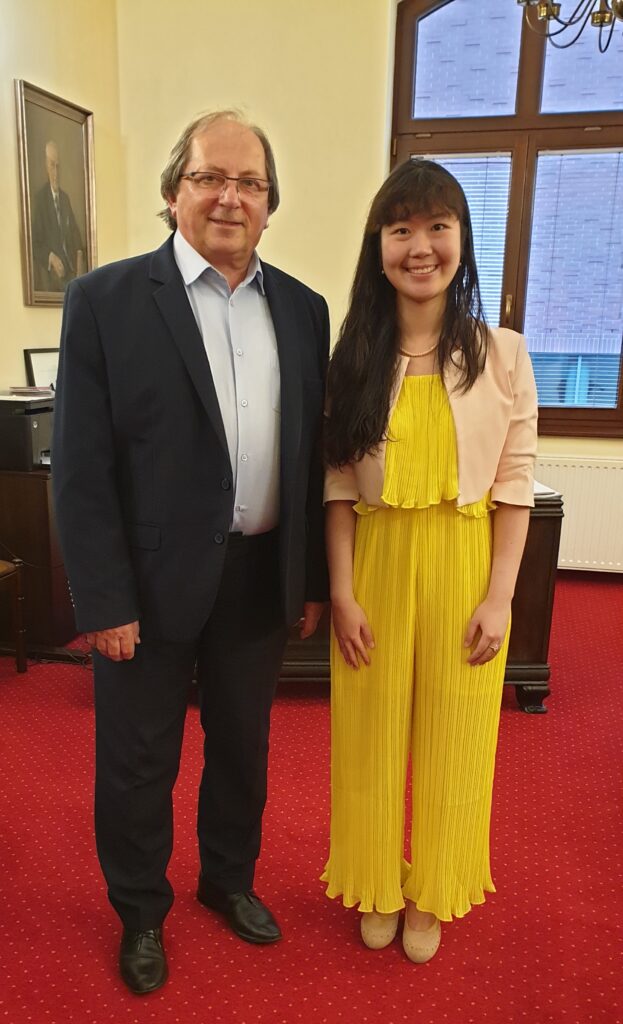 Alyssa Kok with Rector of the Academy, Władysław Szymański in Katowice, 2023